Issue #17: Here Comes The GPT-3 Hype Train, Robinhood Puts More Money In The Bank And Monzo Plus Launches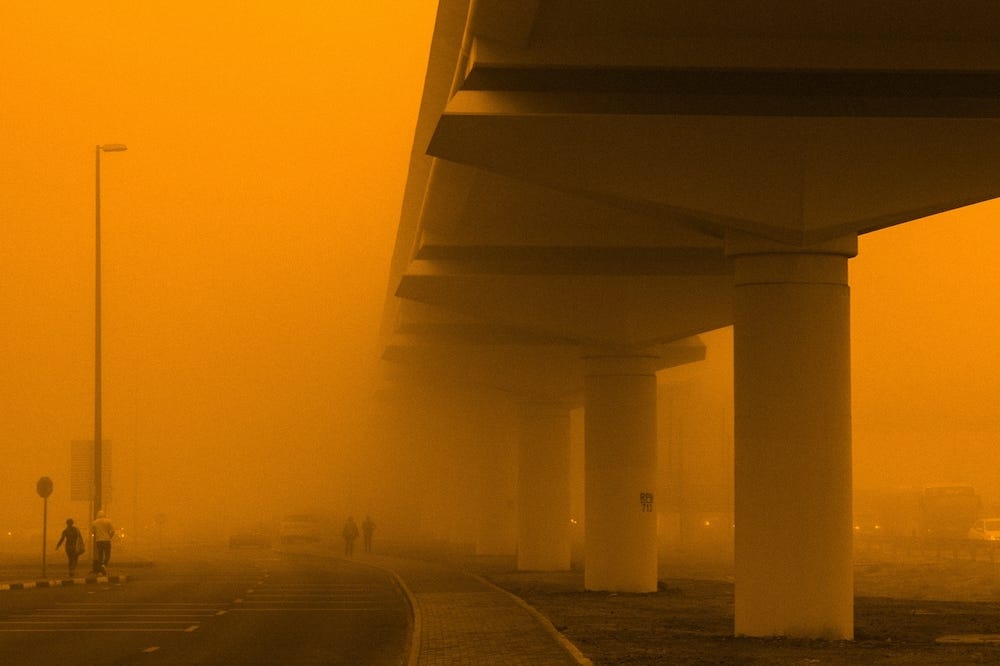 👋 Hi, FR fam. I hope you're all keeping safe and wearing those masks 😷
The GPT-3 Hype Train Is Coming
If you've been on tech Twitter this week, there is every chance you've seen the barrage of tweets about OpenAI's third-generation language prediction model, GPT-3. In case you haven't, the tl;dr is that OpenAI recently released beta access to it's latest incarnation of their context-based generative AI. This is just a fancy way of saying, if you provide the model a chunk of text, it will take it and predict what should come next given the previous context. It does this by analysing a massive amount of text on the internet using a statistical model and then spits out some highly cogent text.
By all accounts, the latest incarnation of GPT is a magnitude of order better than the last iteration, and people are having a lot of fun building some impressive looking 'toys' (and tweeting about them). Here's an example:
Over the next few weeks, as more people get access to the beta and then the general release in August (at which point there will be a cost per API call), we're bound to see it being applied across several industries, including fintech. Yep, expect GPT-3 to be the next buzzword you'll have to contend with.
So to help you with the first batch decks that mentioned GPT-3, here are some initial thoughts on applications we might see early on.
People will inevitably be applying GPT-3 to chatbots. To be honest, most bots have been in need of a lobotomy, and this might be the brain transplant they've been searching for. Here are some examples from the OpenAI webpage.

One use case that I'm excited about is in app assistants. Think Clippy - but useful. This is an excellent example in the form of an Excel function:

I can also imagine several companies trying this out in call centres - GPT-3 generates an answer, and then it's converted into voice—sort of like Google Duplex on steroids.

Another thing to note is that, as it stands, there aren't a lot of things you can tweak - the most notable being the "temperature" param (which is how the model moves from "creative" forms of writing to generating code). In this regard, outside of the priming (e.g., what your input is), there isn't a lot you can do to differentiate. At the moment, all the stuff you see on Twitter is being generated by the same core GPT-3 model - the 175B parameter DaVinci model. In this regard, things will likely get a lot more interesting when there is more that can be tweaked.
One last one - and this is a freebie for all the banks - maybe they can apply GPT-3 along with Image GPT to create ads that aren't of middle-aged couples staring at an iPad. Now that would be innovation.
💰 Notable Funding Announcements
It was a big week for globally fintech financings, with 34 funding announcements totalling $1.2bn.
🏹 Robinhood raises $320m at $8.6bn valuation →
This week Robinhood announced they'd raised an additional $320m from existing investors. This was a top-up of their recently announced Series F, which was closed in May of this year.
🤓 My Take: There is no doubt that the market for stonks is only getting hotter, so it's no surprise that Robinhood is again topping up the coffers. However, Robinhood is not the only trading house that's experiencing surging activity. According to reports, most are seeing record-breaking signups and trading volumes.
In June alone, Interactive Brokers, traditionally the leader in trades, processed nearly 1.9 million transactions. That's a 131 percent jump year over year and 13 percent higher than May. Client accounts topped 876,000, a 36 percent boost from June 2019.
It's worth noting that in the US earning season has kicked off so we'll soon be able to see how the other brokerage houses are tracking as compared to Robinhood.
🏦 Goldman-backed startup Bond raises $32M to let any company offer banking →
Bond this week announced their $32m Series A. The round was led by Coatue and had participation from Goldman Sachs, Mastercard, and B Capital.
🤓 My Take: Bond takes a slightly different angle on the BaaS model than other players in the market. Most BaaS providers tend to lead with their APIs and the services they provide, leaving most of the messy back end banking relationship stuff in the shadows. The truth is most BaaS vendors have to contend with their banking relationship woes too.
In comparison, Bond is marketing itself more as an intermediary between 'brands and banks.' Specifically as Bond's founder, Roy Ng, notes:
We want to be in the middle so a brand is not always tied to a single bank..
Some of you reading this might be thinking it's all semantics or just a different marketing angle — and to a certain degree, it is. Bond does seem to be offering its APIs and SDKs to users (like any other BaaS player), but most BaaS players try to stay away from marketing themselves as a market place for your choice of banking partnerships. In this regard, if Bond does allow a way for a fintech (or a brand) to be 'multi-bank' (i.e., think multi-cloud but for banking relationships), it could a very compelling proposition for many looking to build FS products.
🤫 Privacy.com, a virtual payment card startup, raises $10.2M in Series A →
Virtual card company, Privacy.com this week announced their $10.2m Series A. The round was led by Teamworthy Ventures, with participation from Tusk Venture Partners, Index Ventures, Quiet Capital, Exor Seeds, and Rainfall Ventures.
🤓 My Take: The most interesting thing about this announcement is that Privacy.com will be using the funds to launch its virtual card offering as an issuing service.
At this point, I could make a joke about how every B2C fintech product eventually becomes a B2B offering, but in this case, I think a full pivot into the issuance space would make a ton of sense for Privacy.com. The reality is increasingly most people don't need a debit card - they need a way to interact with online commerce, and in many ways, the best way to do that is actually with a disposable card. I think we'll see a fair few propositions come to market in the next year with only a virtual + disposable card offering (vs. a physical debit card) and for them, issuance infrastructure like what Privacy.com provides could be a fast way to get to market to see if people actually want the product.
---
📰 Articles Worth Reading This Week
🏦 Monzo launches new Monzo Plus with software features it hopes users will want to pay for →
Ok, so this is attempt number three at launching a paid product by Monzo. I think it's fair to say the first two attempts were an abject failure. In this regard, it's interesting to see them launch what looks like a very similar offering again (you can see the full list of features your £5 per month will buy you HERE).
The data in the UK on monetisation directly through subscription isn't exactly stellar. According to GlobalWebIndex, only 5% of Revolut's customers pay for their premium product offering - which gives you a sense of how hard it is to get people to pay for fintech apps.
Although this probably isn't the cash cow Monzo is searching for, it'll likely be where they place most of their new features going forward - which within of itself makes this an important launch for them.
🇨🇳 Jack Ma's fintech giant tops 1.3 billion users globally →
It's easy to forget just how big Alipay's footprint is. As noted in this article:
Alipay, the brand of Ant's consumer finance app, claims to earmark 1.3 billion annual active users as of March. The majority of its users came from China, while the rest were brought in by its nine e-wallet partners in India, Thailand, South Korea, the Philippines, Bangladesh, Hong Kong, Malaysia, Indonesia and Pakistan.
'China scale,' as I like to describe it, is just something else.
💳 Visa to pilot installment payments in the US →
Visa has been actively expanding its footprint in the BNPL space for a while, so this probably doesn't come as a big surprise. Having said this, what's interesting to see is that they've announced a pilot with a relatively small local brand in the US. It's hard to tell whether this is just a salvo or a real move in the US BNPL market.
It's obvious that the schemes should be leading the charge in this space, and it was a failure of imagination that has led to them potentially being disintermediated by the likes of Afterpay. Having said this, now that the market for BNPL has been proved out, this could end up being the best time for them to make their big move.
---
🥶 From Cold Storage
Stripe is an absolute fintech fanboy favorite, so this week I decided to pull out this piece that covers the early days of Stripe. It's a great little post that I think all the Stripe sycophants will enjoy.
---
Don't Forget…
📈 You can check out Radar, an open database of Australia's fintech ecosystem. You can find it here → 📡 SideFund Radar
📧 Feel free to flick me an email if you have any exciting news you'd like me to share with the FR community. I'm me@alantsen.com and @alantsen on the Twitters.
Ps. If you like what I'm doing with FR please feel free to share it on your social disinformation network of choice. Also, I'd appreciate it if you forwarded this newsletter to a friend you think might enjoy it.