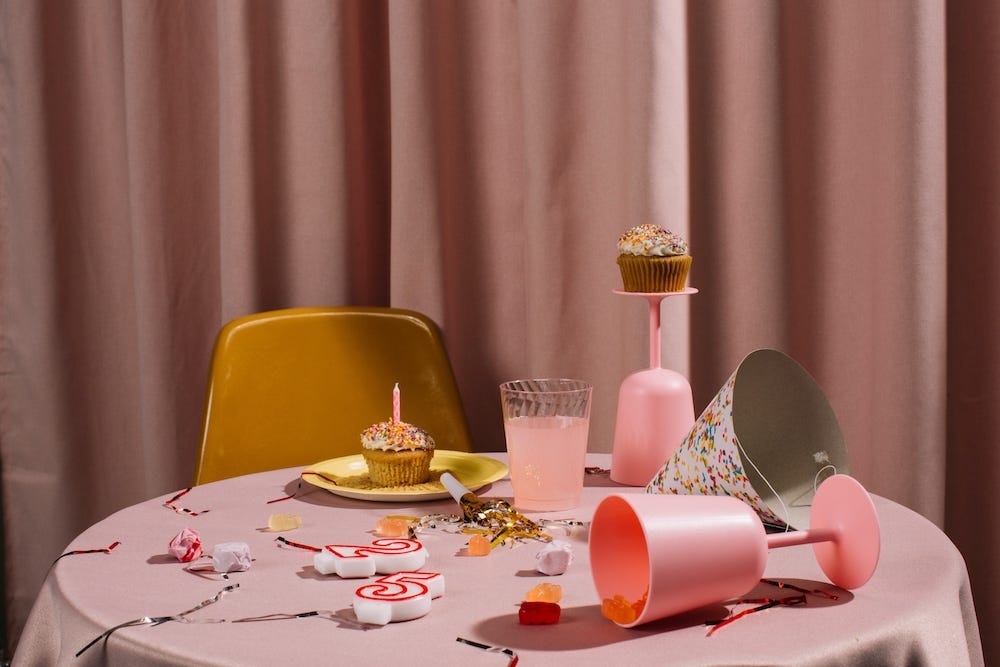 👋 Hi, FR fam. I hope you're all keeping safe and avoiding the COVID-19 hotspots in your city 🦠
Let's start this week's issue by digging into the impact the Wirecard mess is having on the fintech industry.
The Fallout From The Wirecard Debacle
Just when you thought the Wirecard story couldn't get any wilder, it went full Enron.
As you probably already know, late last week, Wirecard filed for insolvency with administrators expected to step in shortly to work through the mess left behind by the former CEO, Markus Braun, who was arrested on charges of inflating the company's balance sheet. This was on the back of news that the UK's Financial Conduct Authority (FCA) had restricted the activities of Wirecard's UK entity.
As you'd expect, these restrictions have had ramifications for the UK fintech ecosystem, with startups who relied on Wirecard's services being thrown into turmoil as they looked at ways to ensure their customers could still access their money.
To the credit of the startups impacted, they communicated clearly and quickly found a workaround to get back to business - in the case of Anna, over a weekend! Subsequently, the FCA has also lifted some of their restriction on Wirecard's UK entity - meaning it can go back to servicing companies in a limited way. Having said this, I'd imagine most of its customers are probably working to ensure they have zero reliance on Wirecard going forward.
As one would expect, this has cast a shadow over the fintech sector. Although it's too early to gauge the full extent of the impact this debacle will have on the industry, it's inevitable that it'll result in reputational damage to the whole sector - which is incredibly sad given how seriously every fintech that I've ever spoken to takes their responsibility as a fiduciary of their customers' funds.
In terms of verticals affected, one would imagine this will impact infrastructure players (e.g., BaaS providers) the most - especially those working with incumbents, as they will likely ask for heavier assurances around solvency. This will mean more audit costs (ironic, given that the Wirecard story could be recast as a failure of audit and controls) and longer lead times for implementations.
It'll also be interesting to see the impact this will have on the regulatory environment. For example, one would imagine that the FCA will be looking long and hard at other e-money providers to ensure they are appropriately separating consumer funds.
I think the other thing we'll see as a result of this is the acceleration of insourcing projects by several fintech startups. Many larger neobanks weathered the Wirecard storm because they learned their lesson back in 2017 when GPS went down (several times). Although these were very different circumstances the lesson was the same -reliance on third parties can bring speed to market, but at scale stability is everything and I think Wirecard going full Enron will reinforce that view.
As I said last week, this is a story that will keep unfolding for months to come. Let's just hope the worst of things has passed for the startups effected.
---
💰 Notable Funding Announcements
Globally fintech financing was slightly up this week, with 40 funding announcements totalling $875m.
This week UK-founded payments startup, Checkout.com, announced $150m series B capital raise. The funding round brings its valuation to $5.5b - more than tripling their series A valuation. According to reports, Checkout.com began the round in May when they approached eight investors and closed the round just one month later with six offers to invest. Coatue led the round with participation from existing investors, Insight Partners, DST Global, and Blossom Capital.
🤓 My Take: As I've discussed in previous issues, the payments vertical is on fire. Stripe is valued at $36b, Adyan trades at $38b, and then there's the insurance side of things…. the point is, the sector is way bigger than most can even fathom. Think about this, according to Mckinsey, it's a $4 trillion sector that is growing by 6% per annum - it's enormous and not in a fake TAM for your deck kind of way. This, combined with the fact that it's incredibly fragmented means there is ample white space for startups to build meaningful businesses.
According to reports, Checkout.com has been doing some really impressive numbers since their last raise. They claim transaction volumes are up by 250% over the previous year, and annual revenues are "well above" $100 million. More impressively, they claim to have been profitable since 2012! They also have an A list set of customers who include; Grab, Deliveroo, Revolut, and Robinhood. I'd bet this could end up being a cheap round for all those who ponied up - nicely done Coatue and co.
This week Runway.com, a business intelligence (BI) platform aimed at early-stage companies, announced a $4.5m seed round. The financing was led by Andreessen Horowitz and had participation from a bunch of notable angel investors, including; Elad Gil, Naval Ravikant, Dylan Field, and Henry Ward.
🤓 My Take: I usually don't cover seed rounds in this section; however, this time, I thought I'd make an exception.
Let me start by saying, I like the BI vertical - a lot. However, it's one that has led to a lot of heartbreak for startups (and investors). Many that have built companies in the space have taken the view that:
"It is a truth universally acknowledged, that a business in possession of revenue must be in want of analytics."
Every convincing pitch has a 'truth' embedded somewhere in the deck. However, at the early stages, the magic is working out whether it is a narrative mirage or actually a universal truth. Unfortunately, to date, the SME BI space has proven to be a narrative mirage for most startups.
The challenge of building a product that spans the CFO/accountant through to the front line teams of a company has proven a bridge too hard to cross for nearly every product. As A16Z notes in their investment announcement, it is a space that has traditionally produced either too powerful or not powerful enough products. The Goldilocks zone on this one is incredibly hard to find.
I'll be keeping an eye out on this one as I'll be interested to see how Runway.com attacks the problem.
---
Don't Forget…
📈 You can check out Radar, an open database of Australia's fintech ecosystem. You can find it here → 📡 SideFund Radar
📧 Feel free to flick me an email if you have any exciting news you'd like me to share with the FR community. I'm me@alantsen.com and @alantsen on the Twitters.
Ps. If you like what I'm doing with FR please feel free to share it on your social disinformation network of choice. Also, I'd appreciate it if you forwarded this newsletter to a friend you think might enjoy it.
---
📰 Articles Worth Reading This Week
🌊 Wave Hunting →
Three significant secular shifts have driven the growth of the fintech sector; (i) regulatory change in financial services (this is the case in nearly every jurisdiction), (ii) new tech becoming widely available for builders of fintech products (better abstractions and universal access to legacy rails) and (iii) mobile phone penetration (i.e. always-on internet in your pocket).
This piece covers these trends in the context of the author's time at Square Cash App - which brings some extra colour to the impact some of these changes have had on fintech startups. It's a great read and one I highly recommend.
💳 Mastercard to Acquire Finicity →
Mastercard this week announced the acquisition of open banking player, Finicity for close to $1b ($825M in cash plus $160m in earnouts). The deal is hot on the heels of Visa's acquisition of Plaid earlier this year for $5.3b.
The deal further highlights how strategically important the open banking space is for the card schemes. More specifically, the opening up of payment initiation on open banking rails means that the schemes see the likes of Plaid, Finicity, and MX (my guess as to the next open banking acquisition) as existential threats to their business model. In many ways, laying out less than 1% of their market cap for a significant player in the open banking space seems like a smart play to hedge against the risk of disintermediation.
🚘 Uber pares back digital wallet ambitions, head of unit quits →
Ok, it's time to adjust that embedded fintech slide in your decks, as this week Uber announced they'll be winding back their fintech ambitions with the departure of Uber FS head, Peter Hazlehurst.
As part of cost-cutting measures, Uber announced they'd be focusing on core business activities, and it seems Uber Money wasn't seen as 'core' to the business. As you may recall, Uber launched Uber Money last year to much fanfare, so this is a big shift in direction for the company's fintech ambitions.
It'll be interesting to see whether this a strategic exit from the space or a change in how their fintech aspirations will be implemented. For example, I could easily see them partnering with a GS to bring their products to market. I'll be keeping an eye out for announcements 👀
☝️ A quick update on WhatsApp Money → Last week, I noted that WhatsApp was launching payments in Brazil. Well, not anymore.
The Brazil Central Bank has stepped in and requested that Visa and Mastercard cease payments and money transfer services to Whatsapp. According to reports, Banco Central do Brasil, and the Brazillian antitrust regulator cited concerns over competition for the decision to block WhatsApp's payment feature. More specifically, BCB's decision aims to:
…preserve an adequate competitive environment, that ensures the functioning of a payment system that's interchangeable, fast, secure, transparent, open and cheap
Wow, just wow. Good luck being a techfin in 2020.
---
📺 A Video Worth Watching
Techcrunch did an episode of Extra Crunch Live with Plaid's CEO, Zach Perret, this week and it's well worth a watch.
As you all know, Plaid was acquired earlier this year by Visa for $5.3bn. The story behind the company is fascinating, and Perret covers some of the challenges they faced when they initially went to raise their seed round - spoiler, ~50 investors turned them down. Also, it's interesting to hear his thoughts on the acquisition by Visa. Specifically, listen in for the level of conviction around whether it was the right decision… let's just say I'm not convinced it was a unanimous decision.