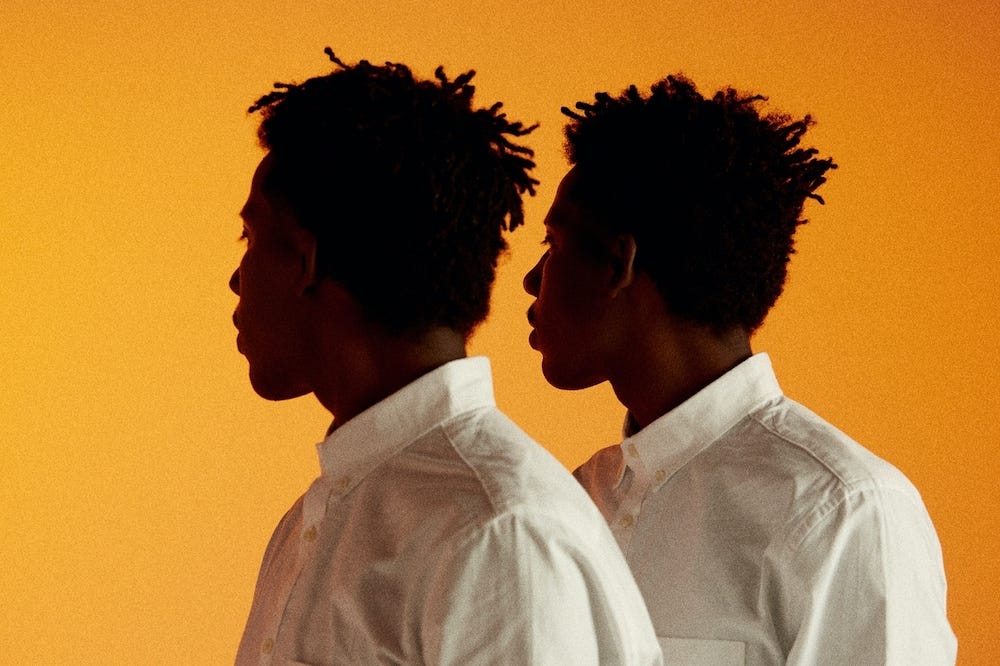 👋 Hi, FR peeps. I hope you're all keeping safe and slowly finding a way to reintegrate into society.
Lol, digital transformation
Banks run some whacky digital transformation projects, and this tweet summarises the usual outcome (lol, Sam Maule 😂).
How would Bloomberg For Gen-Z look?
In 1982 the game changed for many in the finance industry. That was the year Bloomberg Professional launched. More commonly, it's referred to as the 'Bloomberg Terminal' and is typified by the whacky keyboards traders smash to execute orders. Even if you're unfamiliar with the service, you've likely seen it on TV - for example, Axe on Billions regularly points at screens while yelling at Ben Kim with Bloomberg running in the background.
However, the 'terminal' isn't the change that Bloomberg Professional brought to the market (or TV shows) - it was access to information. A lot of information. Informational edge was what every trader craved (and still does to this day), and Bloomberg terminals quickly became the way financial market information was consumed, discussed (yes, it even has an inbuilt chat system), and actioned. In fact, Bloomberg Professional crunches 60 billion pieces of data from the market a day for its roughly 325,000 subscribers.
The diversity and density of information one can consume on a Bloomberg Terminal is astonishing. For example, trade West Texas Intermediate or LPG futures? No problems, you can type <AHOY>, and search all the ships entering or leaving ports in the US and their associated flows. Want to check out Gumtree for the uber-rich? No problems, type <POSH> and you can buy an Italian Castle from a fellow Wall Street wonk.
There is no doubt Bloomberg is the undefeated champion in the big leagues of professional finance. However, as the rise of the prosumer market gains momentum and we see the growth of Robinhood's army of traders, it's interesting to think about what the Bloomberg Terminal for the Gen-Z prosumers might look like. Here are some ideas.
👬 Start with the community → The rise of r/Wallstreetbets as the playground for the YOLO generation of traders shows there is a hunger for a community around trading that isn't a BBS based system. The chat (like it was for Bloomberg) element will no doubt be critical too. What's the use of executing a killer Hertz trade if no one hears about it?
👀 See: R/Wallstreetbets, ANDEX, Robinhood Snacks
😂 It'll need memes, lots of memes → Meme culture IS Gen-Z culture IS internet culture. Any platform that wants to attract Gen-Z needs to be 'meme first™' - also, it'll provide a cheap distribution channel. Maybe include a way to make finance memes? Maybe some meme merch? I mean, I'd probably buy an "Ok, Bloomberg" t-shirt.
👀 See: Tendies.af, Positions or Ban,
📈 Ok, it'll need some real analysis and tooling too → This is the part that is becoming easier to bring to any app. The availability and ease of access to market data has grown exponentially. APIs that provide access to baseline data (e.g., stock ticker data, financial reports, company announcements) are now widely available and all at very reasonable prices. This broader availability of data has also spawned several data aggregation platforms that are shooting for Bloomberg 2.0 status.
👀 See: IEX Cloud, Hypercharts, Wallmine, FEY, Atom Finance, Fig, Koyfin
💹 Buy, Sell, Hold → Allowing people to trade on the platform would seem like a great way to monetise (beyond a subscription fee - but this would likely gate initial growth). As is the case with market data, the ability to bring zero-fee trading to a platform with a simple set of API calls is getting exponentially easier - at least in the US where purchasing order flow is big business. However, leveraging the Robinhood YOLO traders would seem like a great day 1 GTM strategy and would likely be the way you'd want to start. However, monetising through reducing time to trade could be the way to capture the value generated by the platform.
👀 See: Alpaca
🤷‍♂️ Other stuff → Some x-factor stuff (for version 2+): Unique data (e.g., Flexport routes data), media (e.g., Think Robinhood Snaks on TikTok), and training (how-to content on Snapchat).
💰 Notable Funding Announcements
Globally fintech financing was slightly down this week, with 30 funding announcements totalling $523m.
This week US-based challenger bank, Upgrade, announced they'd closed a $200m financing round and reached unicorn status with a $1bn+ valuation. The round was led by Santander InnoVentures and included participation from Silicon Valley Bank, Union Square Ventures, Ribbit, Vy Capital, Ventura Capital, and Uncorrelated Ventures.
🤓 My Take: For those who haven't heard of Upgrade, they're a US-based challenger bank that has used credit and consumer loans as a core part of their market positioning. They offer short term loans to customers, a credit line of $500-$20,000 upon issuance of an Upgrade card, and credit health tools.
The market positioning of their offering is very different from the other US (and for that matter, UK) neobanks, who have predominately gone to market with debit card offerings and tended to stay away from providing credit at launch. This has resulted in some solid traction for Upgrade since its launch three years ago. According to their press release, they've lent out $3 billion in credit.
In many regards, the credit first approach makes a lot of sense. As noted by Santander InnoVentures' senior adviser, Chris Gottschalk, in their press release:
Upgrade is building a neobank with credit at its heart, which we believe is a smart strategy as credit represents 70% of banking revenue globally and is often the main reason customers seek banking services.
The numbers seem to also support this, with Upgrade claiming to be cashflow positive with an annual revenue run rate of $100m. Yes, it seems, focusing on credit does have its advantages.
Brightside this week announced they'd closed a $35m Series-A led by Andreessen Horowitz. This brings the total raised by Brightside to $39.2m.
🤓 My Take: Brightside bills itself as a "financial care platform for employers." Specifically, they provide employees of companies using the product a portal to manage a range of their financial needs - including savings products and a dedicated financial assistant. This is all aimed at reducing the stress that employees face due to poor financial health. According to the Brightside website, they've "helped thousands of families save more than $1,200 each."
These types of platforms are a fascinating study in orthogonal approaches to customer acquisition for fintech startups. The ability to sit so close to the 'money' is a significant advantage, and I think we'll see a sizable fintech breakout on the back of this distribution strategy. It's also where I imagine Brightside is going. Having said this, displacing incumbents like ADP (who will inevitably try a similar play) could be a serious challenge.
📈 Don't forget to check out Radar, an open database of Australia's fintech ecosystem. You can find it here → 📡 SideFund Radar
📧 Feel free to flick me an email if you have any exciting news you'd like me to share with the FR community. I'm me@alantsen.com and @alantsen on the Twitters.
Ps. If you like what I'm doing with FR please feel free to share it on your social disinformation network of choice. Also, I'd appreciate it if you forwarded this newsletter to a friend you think might enjoy it.
---
📰 Articles Worth Reading This Week
💳 Wirecard Suspends Executive After $2.1 Billion Goes Missing →
Where do you even start with this story? For the sake of not taking up a whole issue of FR, let's just go with the headlines reported.
According to allegations, $US2.1b is missing from their balance sheet and potentially doesn't even exist! The story of the 'misplaced money' centres around two Philippine banks - Bank of the Philippine Islands and BDO Unibank Inc. According to reports, both claim that Wirecard isn't even a client, and they've never seen the money. Meanwhile, Wirecard seems to be claiming that they've been the victim of fraud.
As a result of all of this (and as you'd expect), Wirecard's share price has collapsed, and the CEO has resigned. To be fair, there has been speculation for a while that there were 'accounting irregularities' at Wirecard - which was first uncovered in a series of FT articles and is the subject of an investigation in Singapore. Oh, and Softbank is an investor. This could seriously make for an epic direct to Netflix movie starring Jesse Eisenberg.
However, one thing that has gone missing in the coverage is the impact this is likely to have on companies using Wirecard - especially for startups who have to maintain banking relationships with a settlement bank. For some, this could be a severe business disruption.
I fell like this story has a lot more twists and turns to it yet, so stay tuned.
📱WhatsApp Finally Launches Payments Starting In Brazil →
With over 2 billion users, WhatsApp adding payments makes sense. In fact, according to reports, they've been testing payments in India for a while - but have struggled to launch it due to regulatory issues.
The most interesting part of this was that they launched the feature in Brazil to start with. The payments platform will launch using Facebook Pay (and not the disaster that is Libra), and their local banking partners will be Banco do Brasil, Nubank, and Sicredi. WhatsApp has also partnered with local payments processor, Cielo, to process payments for them.
In markets where WhatsApp is the dominant platform for communication, and P2P payments are the norm (e.g., India: where WhatsApp is their first choice for message communication amongst 96% of the population), this could end up being a killer feature for the platform. It'll be interesting to see how they evolve this feature over time and whether they start to look at how they hold the value vs. partnering with banks.
🛍 Square Acquires European Peer To Peer Payment App Verse →
This week Square announced the acquisition of the Spanish P2P payments app, Verse. The terms of the purchase weren't disclosed but will likely have been north of the $37m (but probably not by much) Verse raised to date.
I'd be guessing that Square will leverage Verse's EU E-Money license (which they hold in Lithuania) to launch a payments play across all of Europe.
☝️ Extention: I've added this story in less because of the acquisition, and more to use it as a stepping-off point into a short discussion on market entry strategies into Australia (bit could easily apply to many other markets).
For the most part, we tend to see companies in the fintech sector roll out the same market entry strategy across every geography. The copy-paste strategy starts with dropping in an expansion manager to feel out market demand and to work through the baseline issues (e.g., regulatory) and then hiring a local country manager to launch the product into the market, and off you go to the races - or so the idea goes. However, having seen a few Aussie expansion flops recently, it's becoming clear a broader playbook needs to be built on how to land and expand.
A strategy that is rarely used is acquisition. In my experience, this strategy is seldom entertained by inbounders - and there are very obvious reasons related to costs and uncertainty as to why you might not go down this path. However, in more and more instances, I think a quick acquihire could be a great way to start from third base vs. having to work out all the intricacies of pushing into the Aussie market. This is especially the case as the density of fintech startups increases in Australia, and the need for speed of entry to market increases. Going forward, I think we might end up seeing this play out a little more regularly in the Aussie market.
---
🧾 More Payments Resources
Fairly regularly, I receive requests for resources on the payments industry from founders looking to understand better how the various parts of the system work. So this week, I thought I'd add a few more pieces FR readers can add to their personal library of payments resources. Enjoy!
A Complete Primer to Real-Time Payments in the US → Apparently, the US will one day have a Faster Payments/NPP style system. LOL. This is an excellent (and short) primer for those interested in how RTP might look.
Payment Systems in Australia → A little old now (published in 2011) but still the best guide to the Aussie payment landscape and a must-read for inbounders playing in the payments space. Also, I'd recommend having the Payments System Board Annual Report in the next tab.
Payments Card Economics Review → Get ready to drop into payments history nerd heaven with this one. This set of papers is a great deep dive into the history of the schemes and their colourful past. I particularly like the anti-trust articles. However, be warned, this is at the extreme end of payments nerdery.