Issue #1 - Big financing rounds, telcos buying fintechs and challenger banks continuing their global march.
Welcome to issue 1 of Fintech Radar!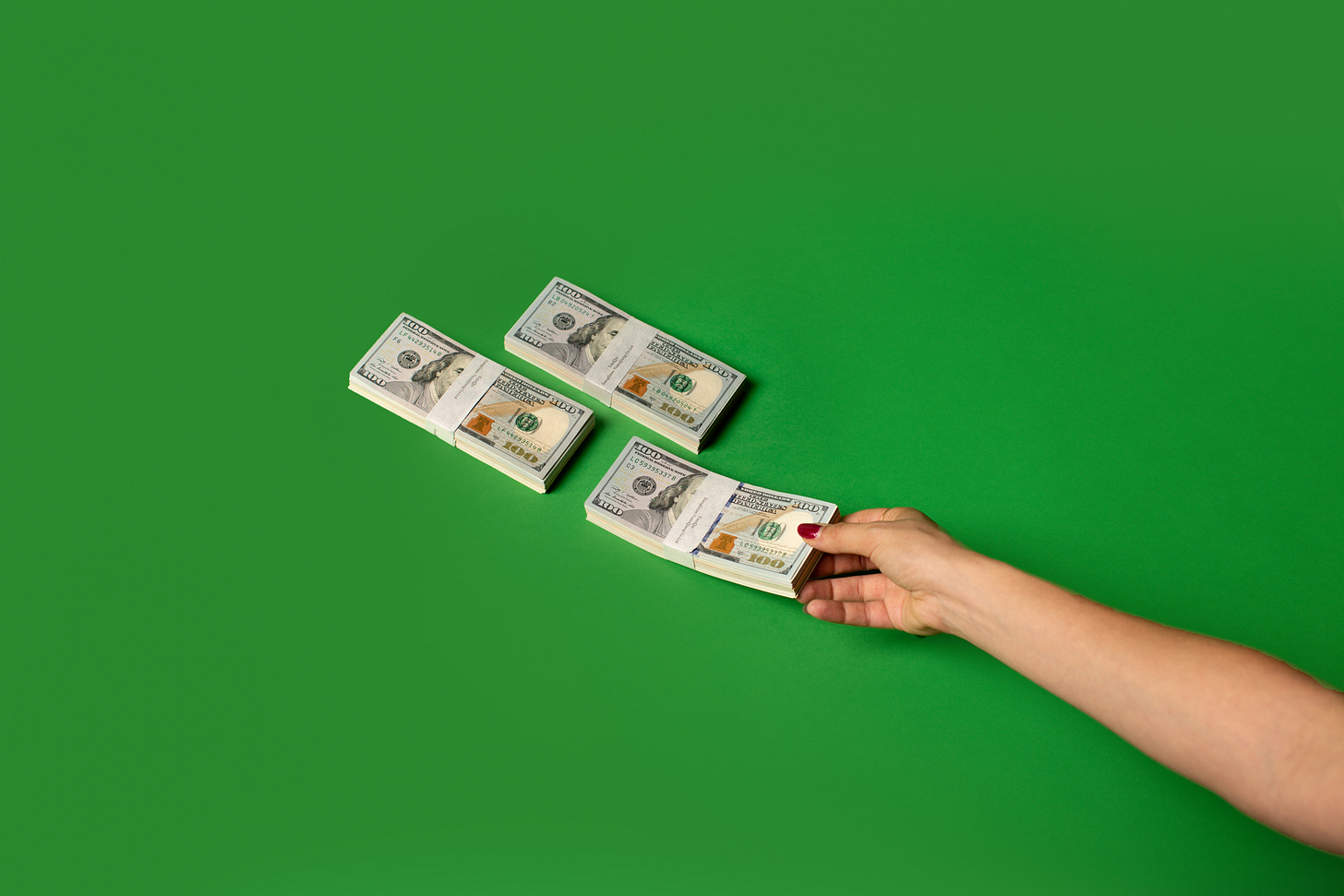 Hi FR crew! I hope everyone is keeping safe during these wild times and adapting to WFH life. An extra special shoutout to all the subscribers who work for incumbent FSIs. I trust your VPN tunnel is working - I hear it may not be for some 😞
One hell of a week
I think I'd be putting it mildly if I said these are some crazy times. Markets are melting, then rebounding and melting again. Governments are struggling to figure out how to stop people from going to the beach and the US is even thinking about a digital dollar to expedite stimulus payments, VCs are fighting on Twitter like high schoolers - everyone is clearly losing their minds while in iso.
Meanwhile, fintech continues to truck on. To be honest, there's been way more activity this week than I expected - everything from mega rounds of funding through to quiet acquihires by well capitalised fintech startups.
📧 Feel free to flick me an email if you have any interesting news you'd like me to share with the FR community. I'm me@alantsen.com and @alantsen on the Twitters.
Ps. If you like what I'm doing with FR please feel free to share it on your favourite social disinformation channel of choice. Also, I'd appreciate if you forwarded this newsletter to a friend you think might enjoy it.
---
📰 News
💰 Dubai's World Investments invests A$433m in Xinja Bank
This week Aussie challenger bank, Xinja, announced they closed a A$433m cap raise. This can only be described as a foie gras round 🦆 It's a huge round that will likely (depending on the nature of the round) make Xinja Australia's third privately held fintech unicorn. According to the press release the terms of deal are:
"…Emirates' World Investments (WI) will invest A$160 million immediately, with the remaining A$273 million available to be drawn down in multiple tranches as Xinja Bank's growth requires over the next two years."
Congrats to Eric and the team for getting the Saudi bag💰
More broadly, I'd be guessing there will be a few more financing rounds announced in the coming weeks as startups batten down the hatches and get ready for a financing winter. Although, many VCs are writing blog posts about being 'open for business', I've heard from founders here in Australia that some local VCs are outright saying they're not doing any new investments as they wait to see what happens over the next few month.
☎️ ZipTel buys up challenger bank Douugh
In what I think might be one of the stranger deals of 2020, Aussie listed telco ZipTel has announced that they'll be acquiring Aussie challenger bank Douugh. The actual acquisition isn't necessarily strange, it's that ZipTel will change its name to Douugh - which feels like a really expensive way to run a rebrand.
The new combined entity is looking for re-admission (as this transaction will trigger the significant change in activities provisions under the ASX Listing Rules) under the new ticker code DOU - I kid you not.
💳 Plastiq raises $75M to help small businesses use credit cards more
In a neat little round, Plastiq has raised $75m from Kleiner Perkins, Khosla Ventures amongst others as they look to further accelerate growth.
I've always liked what Plastiq (and similar companies) allow SMEs to do - basically they let them pay for things they usually couldn't (think rent or other big ticket items) on a credit card. In practice, this works as a further payment deferral mechanism for SMEs and is a great example of how a niche fintech proportions can be highly useful in the times we live in.
💸 Brex acquires three companies to build out its bank alternative for startups
I'll start by saying I love the SME banking space and think there is soooooo much work still to be done by startups. It's probably one of the best examples of where incumbent banks have low NPS and there is a massive TAM - which means there is a huge opportunity for new entrants.
Ok, with that out of the way, Brex went on a bit of an acquhiring spree recently and acquired three startups. All three are infrastructure tools and are probably not within of themselves noteworthy. However, I can see this being a clever strategy that'll be deployed by well capitalised fintechs as they look to grow internal capabilities or even take out competitors. I think it's a trend well worth keeping an eye on in coming months.

🦅 Revolut launches in the United States
Shoutout to the Revolut team for another international launch. The US is a super tough market to crack for any challenger bank and is why we haven't seen many UK banks get operation up across the pond. Further, it's been impressive to see them launch with a solid list of features from day 1 - including salary advance, their vaults product and disposable cards.
Also, worth noting is their launch of junior accounts and gold trading product. Their product cadence is extraordinary, but also indicative of how fast you can move if you've built a product on a modern banking stack.

🏦 Hong Kong's first online-only lender ZA Bank starts operations
Last year, HKMA issued 8 virtual banking licences to shake up the local banking sector. This was part of a broader set of policy initiates announced back in 2017 designed to help move Hong Kong into a 'new era of smart banking'.
Interestingly, HKMA notes on their website that they introduced the licence as a way to help "…promote financial inclusion as [banks] normally target the retail segment, including the small and medium-sized enterprises (SMEs)." From a policy perspective, this is a very different intent to many other countries that have amended their banking licence regime to encourage new entrants.
I've been watching the virtual bank space in Hong Kong for a while, as I think it'll be a good indictor of how other markets in the region will look with the entrance of challenger banks. Having said this, given the current climate it may take some time for the true impact to play out.
---
🥶 From Cold Storage
In what has turned into an instant fintech classic, partner at A16Z, Angela Strange explains why every startup will be a fintech and why financial services infrastructure is where it's at. Trust me, you need to watch this.
---
🎧 Something For Your Ears
This week I thought I'd recommend a few fintech podcasts that are well worth mashing the subscribe button for.
Fintech Insider: This has become the industry standard and one you need to be subscribed to if you work in fintech.
Rebanking: Banking the Future: A broad fintech 'pod with lots of really solid interviews that cover a broad range of topics in the industry. I particularly like that there are some seriously esoteric fintech topics covered by the Rebank team.
Payments on Fire: As the name suggests, this a payments focused podcast. Given the complexity of the payments industry, this is one well worth hit the subscribe button for.